A Return to Learn?
It's no secret that the coronavirus has impacted education in Baltimore County in a negative way. Towards the end of March 2020, students and teachers were forced to adapt to a new online learning curriculum. Events such as prom, graduation, and standardize testing were to be delayed or even cancelled altogether in an attempt to preserve citizen's safety.  As we begin online learning throughout the 2020-2021 school year, should teachers and students return to school?
Baltimore County Public Schools hope to allow students, teachers, and faculty to return as early as February 1, 2021. Recent attempts at reopening schools around the country have led to dangerous outcomes. One state that was highly affected by the virus was Florida, which opened schools in early August. According to articles published by CNN.com and NBC.com, Covid-19 rates amongst children have increased by 26% since school reopening. While Florida is one of the leading states for Covid-19, with over 5 times as many positive cases as the state of Maryland, that does not necessarily mean that the state north of Florida cannot increase to the same extent. At the time of this writing, statistics given by the World Health Organization showed that Baltimore County has reported over 350 positive cases daily since August.
While statistics show that reopening schools in Baltimore County has a higher risk of further spreading the virus, the Board of Education plans to open schools in February and to enforce new rules to ensure citizen's safety. A few of these rules include spaced seating on school buses, and a requirement to wear masks at all times. School visitors will also be denied entry unless they have set an appointment ahead of time. A poll conducted by the Maryland State Department of Education further confirms that most students and parents would prefer to reopen schools, through a hybrid learning experience or to continue fully in-person.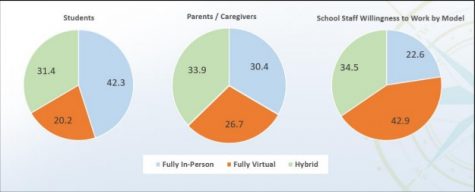 https://www.bcps.org/reopen/pdf/Reopening-Plan.pdf
While Covid-19 rates in Baltimore County may begin to decrease again before February 2021, the citizens of Baltimore County won't know for sure until they see a gradual decrease. While these safety measures also seem like they may prevent students and staff from contracting the virus, it's entirely possible for these plans to backfire. Only time will tell what's in store for the future of education in the Baltimore County Public Schools System.
About the Writer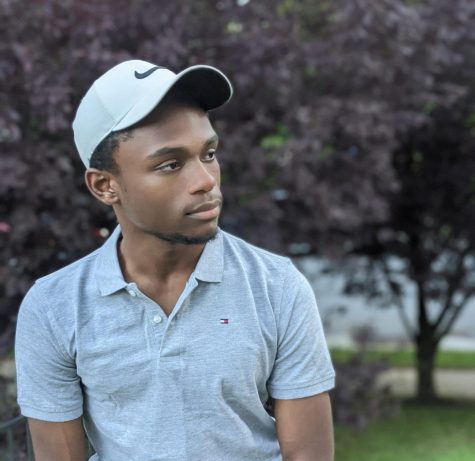 Ellis Greene, Staff Writer
You're looking at Randallstown's very own, Ellis Greene.  Part time track runner and aspiring screenwriter.