The Class of Covid-19
Covid-19 has put the US education system in a place of uncertainty. It has caused public schools and universities to close abruptly and forced the students to change from their traditional classroom learning to virtual learning. On a high school level, the class that was affected the most by these changes was the class of 2021. When the shutdown originally happened in March of 2020, it was during the second semester of their junior year. Now, these students must not only adapt to a new way of learning, but they must be concerned about proper assessment.
The shutdown caused some of the secondary schools to use a pass/fail grading system for second-semester grades based on students' participation. Students still had the option of choosing a traditional letter grade, or a pass/fail for their final grade.  For those who wish to boost their grade point average, not receiving a letter grade was not the best option. Other students were glad because the junior year is known for being a stressful year that takes a toll on students' mental health.  It is the year that students can take more than one Advance Placement (AP) class and possibly improve their GPA. This is also the time when they take SAT exams.
Unfortunately, the pandemic caused schools to close during the same month students were supposed to take their SATs. College Board initially rescheduled SAT testing for August and September of 2020, but at the time of this writing, testing centers were reevaluating whether to conduct testing at all. Many colleges, like Harvard University, have enforced test-optional policies. Considering standardized testing dates are limited due to Covid-19, applicants will not be penalized for choosing not to send in test scores.
The class of 2021 is at a disadvantage when it comes to applying to colleges and universities. These institutions may find it hard to assess these applications since applicants are missing some important components, such as test scores, junior year grades, and extracurricular activities. According to Christy Bisally, an admission counselor for the University of Maryland Baltimore County, "We will evaluate you based on what we know about you, as opposed to what we don't know about you. We will consider a variety of factors such as grade point average, academic trend, the strength of curriculum."
Covid-19 has also affected many families financially. At the time of this writing, over 40 million Americans filed for unemployment. In order to ease financial hardship, the federal government issued out stimulus checks nationwide. Colleges and universities financial aid offices has students requesting for financial appeals. The class of 2021 should keep in contact with financial aid counselors; for any questions regarding how to pay for college.
Admission to universities this year will be different from other years. The admission officers are going to assess the applicants by focusing more closely on recommendations, essays, grades, and extracurricular activities rather than standardized testing, which is waived by some institutions. Students of the class of 2021 should contact their admissions office to get more information on any changes that Covid-19 has caused in the application process.
About the Writer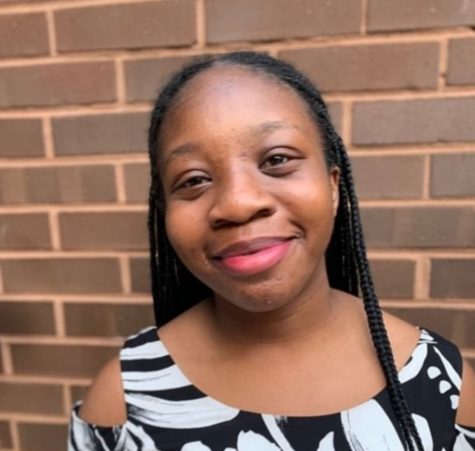 Blossom Onwubuariri, Staff Writer
My name is Blossom Onwubuariri. I'm senior at Randallstown High school. On my free time, I like to write poems and short narratives.  After high school,...