When Will It End?
Freddie Gray, Atatiana Jefferson, Aura Rosser, Philando Castille, George Floyd, and Jacob Blake, are a few names of innocent black men and women who have been murdered at the hands of police. In the past few months, we have seen a historic amount of protests worldwide where people are expressing anger and frustration over these killings. The recent events have led to protestors across the country demanding justice and accountability of the police.
Countless African Americans have lost their lives at the hands of police, and there has been no justice for a number of these murders. Earlier this year, there has been a recent video that surfaced on the internet of an officer kneeling on 46-year-old George Floyd's neck, while he pleaded for help. The highly viewed video brought out a lot of emotions in people, motivating them to go out and protest the injustice that was seen. In Baltimore, Maryland activists Dayvon Love, director of "Leaders of a Beautiful Struggle", and Ralikh Hayes, deputy director of "Organizing Black" held local marches. In the Baltimore Sun article, Dayvon Love stated, "Five years ago, when Freddie Gray died of injuries suffered while in custody of the Baltimore Police, the city erupted. The community could no longer be silenced…" Ralikh Hayes also stated in the Sun article, "Nothing has changed in Baltimore. Corruption is still rampant in the Baltimore Police Department and City Hall."  There was a recent peaceful protest in Downtown Baltimore. This protest caught the eye of NBC news and Baltimore City's 1st district council member Zeke Cohen who stated, "That's the story that needs to be told about Baltimore.  It's not just riots it's about young people standing up against injustice."
With these acts of unity from the various communities, the discussion of police reform has been brought to light. In a recent article published by the Baltimore Sun, Jill P. Carter, Democratic State Senator, stated, "We've made zero progress since Freddie Gray… The difference is there is a genuine will on the part of legislative leaders at this time." Baltimore Police Commissioner Michael Harrison has created a new use-of-force policy, focusing on training that changes the way officers interact with citizens. Regarding the new policy on behalf of the Police Commissioner, City Council President Brandon Scott stated, "This is the beginning of building a new, improved system. The important thing is we don't squander this opportunity."
NBA player LeBron James made a statement to ESPN regarding the recent events stating, "Unless you're a person of color, you guys don't understand. I understand you might feel for us, but you will never truly understand what it is to be black in America."  It appears that the recent losses of these African American men and women, has opened the eyes of many Americans on the injustices that are occurring in their country today. The many protests that have taken place, peaceful or not, are demanding change in the justice system. Leaving the overarching question that will remain on the minds of many is, "When will it end?"
About the Writer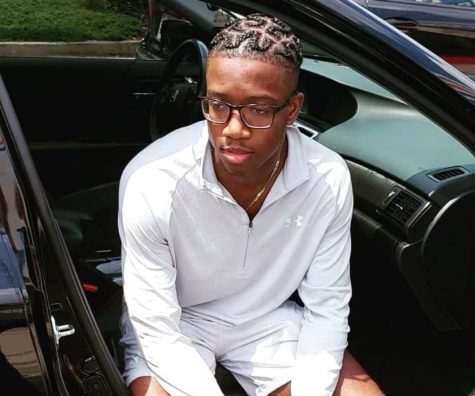 Rashawn Golding, Staff Writer
Hi, my name is Rashawn Golding.  I am a journalist for the Rams Horn Newsmagazine.  I enjoy playing football and running track for Randallstown High...