Depression And Anxiety During Coronavirus
The Coronavirus has filled 2020 with many complications.  Schools and businesses were forced to shutdown temporarily affecting the mental health of many Americans.  According to Anne Hynes, a certified therapist who works at Randallstown High School, statistics have indicated an increase in depression and anxiety in adults and children of all ages and races. She further states, "The pandemic highlighted and worsened existing inequities and injustices faced primarily by minorities." The virus caused vast unemployment, financial hardship, food insecurities, isolation, and loneliness. Those factors can contribute to depression and anxiety, but all factors together can spark a "nationwide mental crisis" according to Hynes.
Medical experts believe, it is not when one is simply stressed, sad, or irritated that determines if they are depressed. "It is more than the occasional feeling of sadness …. When it is strong enough to interfere with one's daily activities, then it can become problematic." said Hynes.  This includes fast heartbeats, sweating, and rapid breathing. When these factors are strong enough to influence one's sleep pattern and appetite, then they need to be addressed.
Although it might be challenging to stay positive during these unprecedented times, there are multiple ways to manage depression and anxiety. Exercise, yoga, and listening to music are some activities that can help manage depression.  Also, connecting virtually with friends and family and limiting the exposure to the news can help as well, suggest Hynes. Another tip that helps to ease depression and anxiety is reaching out to other people for help. Hynes states, "Don't ever be afraid to seek professional help."  Talking to family members, psychologists, friends, and counselors can help guide you in the right direction.
About the Contributor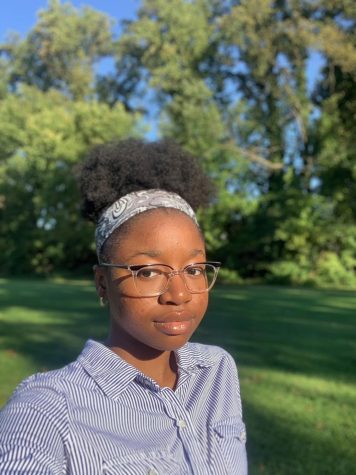 Kabeerah Oshun, Staff Writer
My name is Kabeerah Oshun, a senior in Randallstown high school. I love listening to music and running track