PTSA Virtual Meetings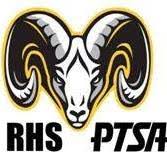 Greetings RAMS NATION!
The Randallstown High School PTSA WILL START hosting virtual PTSA meetings in December 2020. The meetings will be held on the second Tuesday of each month at 6:30 p.m. The call in information for each meeting will be provided a few days prior to the meeting via an announcement. Thank you and we look forward to seeing you there.
Randallstown HS PTSA Board of Directors 2020-2021
Fayth Brice – President /Faith Smith – Treasurer / Trene' Cheek – Secretary