Hit The Road Trump: an Editorial
Well, America we face another decision to make. This would be the first time in presidential history that a president has been impeached twice. From the beginning of President Trump's term, there have been countless scandals within administration , which some say turned the White House and our government into global joke. With new allegations on President Trump influencing the deadly riot on Capitol Hill, the House has set in motion to impeach him for a history making, second time. These four years with Donald Trump have been very stressful and difficult to many, especially in 2020. On September 9th of 2020, Trump had a sit down with Washington Post journalist Bob Woodward and on tape Trump admittedly stated "I wanted to always play it down. I still like playing it down…because I don't want to create a panic."  Trump making that irresponsible decision has caused many to lose their lives and with other countries ready to reopen the United States still in a state of panic. The 45th President, the  government, our way of thinking have turned us against one another.
House Speaker Nancy Pelosi has already signed the articles of impeachment, but what sense does that make if Trump has already left office. Politico/Morning Consult poll released Monday Januaury 11th 2021, about 48 percent agree that Congress should impeach and 44 percent disagree. I'm with the 44 percent and here's why.  Nancy Pelosi and the democrats don't really gain anything for impeaching Trump with him already out of office. Joe Biden won the election, democrats have control over the House and  Senate. For four years we have been under the rule of a inexperienced administration and with the past election the people of this country have spoken. We want change. This is just Nancy Pelosi getting payback for the four years Trump has done too America's democracy. America is now free from Trump. Now we have the 46th President Joe Biden and first woman/woman of color Vice President Kamala Harris to lead us in the right direction. I wish nothing but the best for Biden and Harris for the next 4 years in office.
About the Writer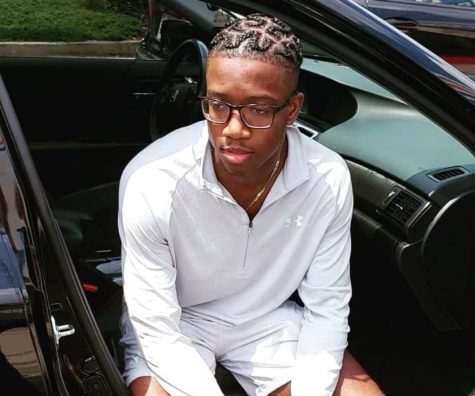 Rashawn Golding, Staff Writer
Hi, my name is Rashawn Golding.  I am a journalist for the Rams Horn Newsmagazine.  I enjoy playing football and running track for Randallstown High...